Daimler, the parent company of Mercedes Benz, has partnered with blockchain company Riddle & Code to develop a hardware wallet for automobiles.
As per a press release, the partnership aims to offer different use cases, including offering solutions for car-sharing networks and autonomous vehicles, providing real-time traffic data exchange, connecting with smart city infrastructure, and forwarding accident information to authorities and insurance providers.
The tamper-resistant wallet is reportedly built around Riddle & Code's own secure data storage solution, called Secure Element 2.0, and offers a safe blockchain-based identity to vehicles. Merging these with state-issued vehicle identity (registration) results in unique and secure ledger transactions. A secure identity ensures that the right authorities have approved code executed inside vehicles and the trustworthiness of data exchange," Tom Fürstner, the startup's CEO, said.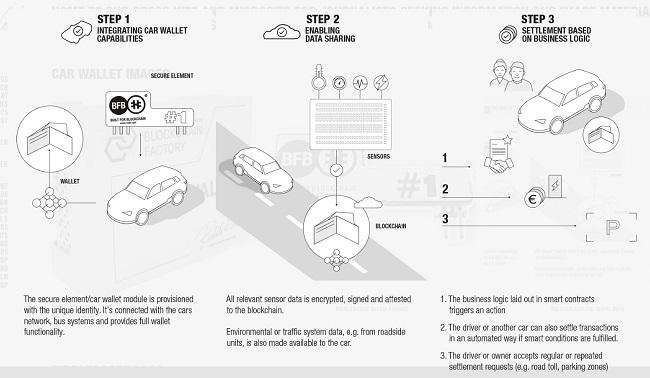 According to CoinDesk, the wallet is incorporated into the telematics control unit (TCU) of the vehicle to collect, sign, and verify sensory data from the car and infrastructures nearby. Data obtained can be utilized to record the performance of vehicles and ensure they received proper maintenance.
Quoting Riddle & Code Head of Communications Ben Schwarz, the report said the wallet is compatible with luxury cars and even trucks and buses to improve the efficiency of the car rental and fleet management.
Earlier this year, Mercedes-Benz Cars also partnered with Icertis, a leading cloud-based enterprise contract management solution provider, to develop and implement blockchain in its supply chain to promote more transparency.