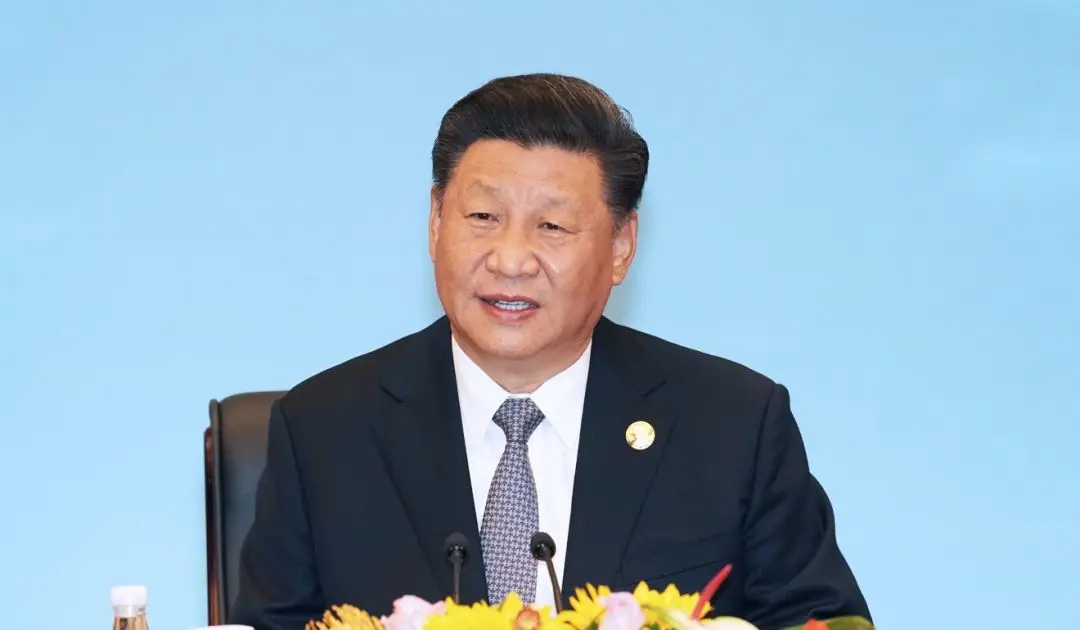 On Thursday, the 24th of October 2019, President Xi held a study session on blockchain technology. He emphasized that the country should commit to accelerating the development of blockchain and aim at taking the leading position in the emerging technology. Blockchain would be regarded as a core technology for important innovative breakthroughs.
"We must take blockchain as an important breakthrough for independent innovation of core technologies, clarify the main directions, increase investment, focus on a number of key technologies, and accelerate the development of blockchain and industrial innovation." President Xi stated.
The remarks were made in a meeting with the political bureau of the party's Central Committee, which is part of a workshop series held regularly by the Central Committee. Thursday's workshop was aimed at learning the current state and future development of blockchain technology. This is presumably the first time the CCP's central committee collectively studied blockchain.
Blockchain technology could be applied to many different fields, including finance, education, employment, elderly care, poverty alleviation, health care and food security, infrastructure management and public services. The President says that China will also promote the integration of blockchain technology with the real-world economy and solve real problems in the existing banking and financial systems. The technology shall be used for boosting people's livelihood, improving the quality of education and employment, making pension schemes more efficient, ensuring food safety, and promoting public welfare. Blockchain technology will help the "real economy" by solving long-standing issues such as the difficulties SMEs typically face in securing loans, the risk of fraud, and bad loans that banks all over the country regularly deal with. The reason to why this will work is that China already has the infrastructure for leading blockchain development.
As major countries are stepping up their efforts to plan the development of blockchain technology, greater effort should also be made to strengthen basic research and boost innovation capacity to help China gain an edge in the theoretical, innovative and industrial aspects of this emerging field.
To conclude, things are looking well for the blockchain industry in China. Once the country spearheads the efforts to accelerate the standardization of blockchain research, China will given the perfect shot to set the rules and conventions globally.